Welcome to Online Growth Groups!!
Welcome to online Term 3!! How good is it that even through lockdown and COVID restrictions, we can keep meeting—getting to know God and each other as we read the Bible, pray, share life and hear God's word taught. Campus Growth Groups are a great way to stay connected, keep growing, and share the hope that Jesus gives. We look forward to meeting with you and your friends each week through Term.
What will things look like online?
Campus Growth Groups are groups of around six to ten people, normally from the same faculty, meeting for an hour on Zoom (or equivalent). During this time, we will read the Bible, pray, and share life together.
(You can also hang out before or after your group or at other times through the week.)
This term in Growth Groups, we'll be working through the books of 1 & 2 Thessalonians.
Normally, in the hour after (or before), Campus Growth Groups your group will continue meeting to watch and discuss The Bible Talks together. Sometimes this will be with other Growth Groups from the same faculty as well.
Being able to reflect and discuss the talk together is great, but if your energy or timetable doesn't allow, you can watch the talk at another time. The links for the talk, outline and feedback are below.
This term in The Bible Talks, we'll be working through the book of Ezekiel in the Bible.

National Training Event 2021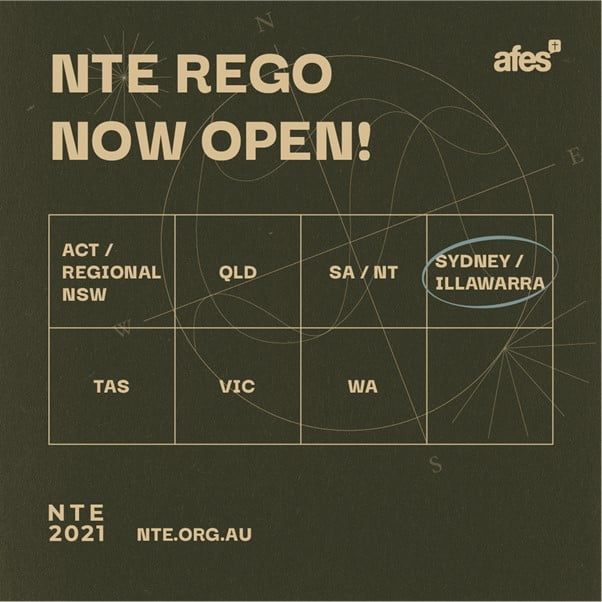 Save the Date for National Training Event. God-willing, we hope to join campuses from across Sydney for a combined in-person conference.
It'll be a great opportunity to be trained in reading the Bible and consider the part we might play in God's global mission. More details about rego and cost will come soon!
Give thanks that Jesus gives hope. Pray many more people at UNSW will find hope in Jesus through the Mission this week.
Give thanks Jesus is King over the world. Pray God will bring relief to Kenya in drought and provide for so many at risk of starvation. Pray the hope of eternal life through Jesus Christ will be proclaimed in Kenya.