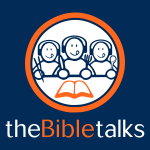 1. What's wrong?
2. What's their problem?
a) Isn't it obvious?
b) But is there more…?
3. What's our problem?
a) What's the big deal?
b) It's worse than we think
4. Where's the hope?
a) In the promise
b) In the firstborn
5. So, what must I do to be saved?