As the weather warms up and the Term comes to an end, there are some really exciting opportunities over summer for evangelism, teaching, training, and sending!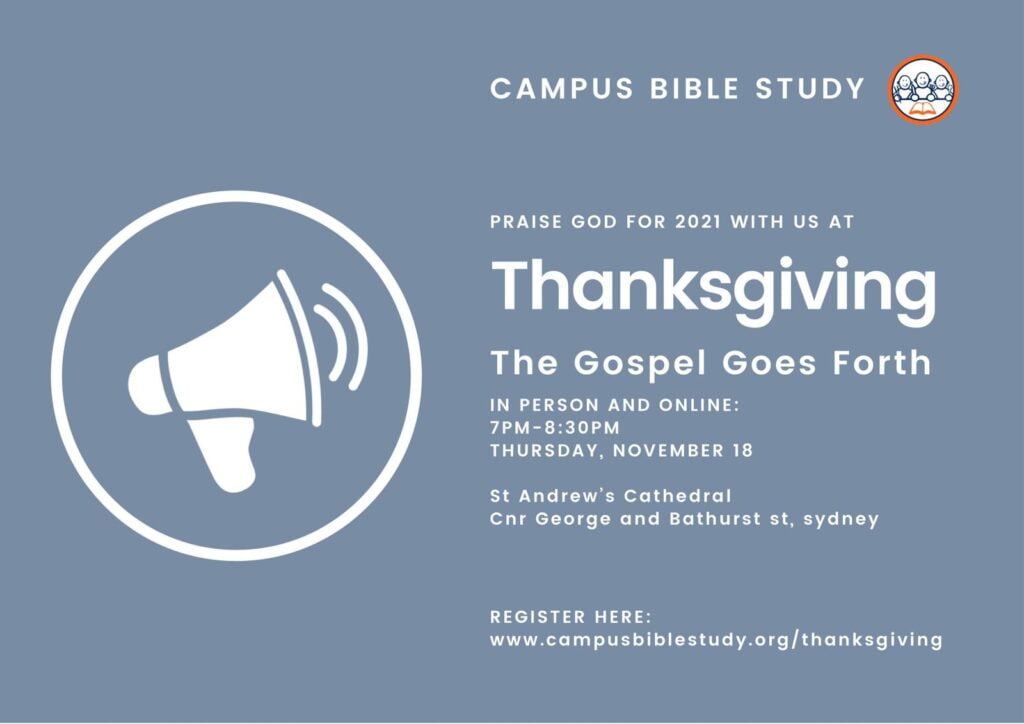 What a great opportunity to give thanks to God for how the gospel has gone forth this year! Save the date and register at campusbiblestudy.org/thanksgiving
There are two parts. Campus Thanksgiving is for current students at 4:30–5:30pm, and All-In Thanksgiving is for everyone at 7:00–8:30pm. Join us in person or online.
National Training Event (NTE)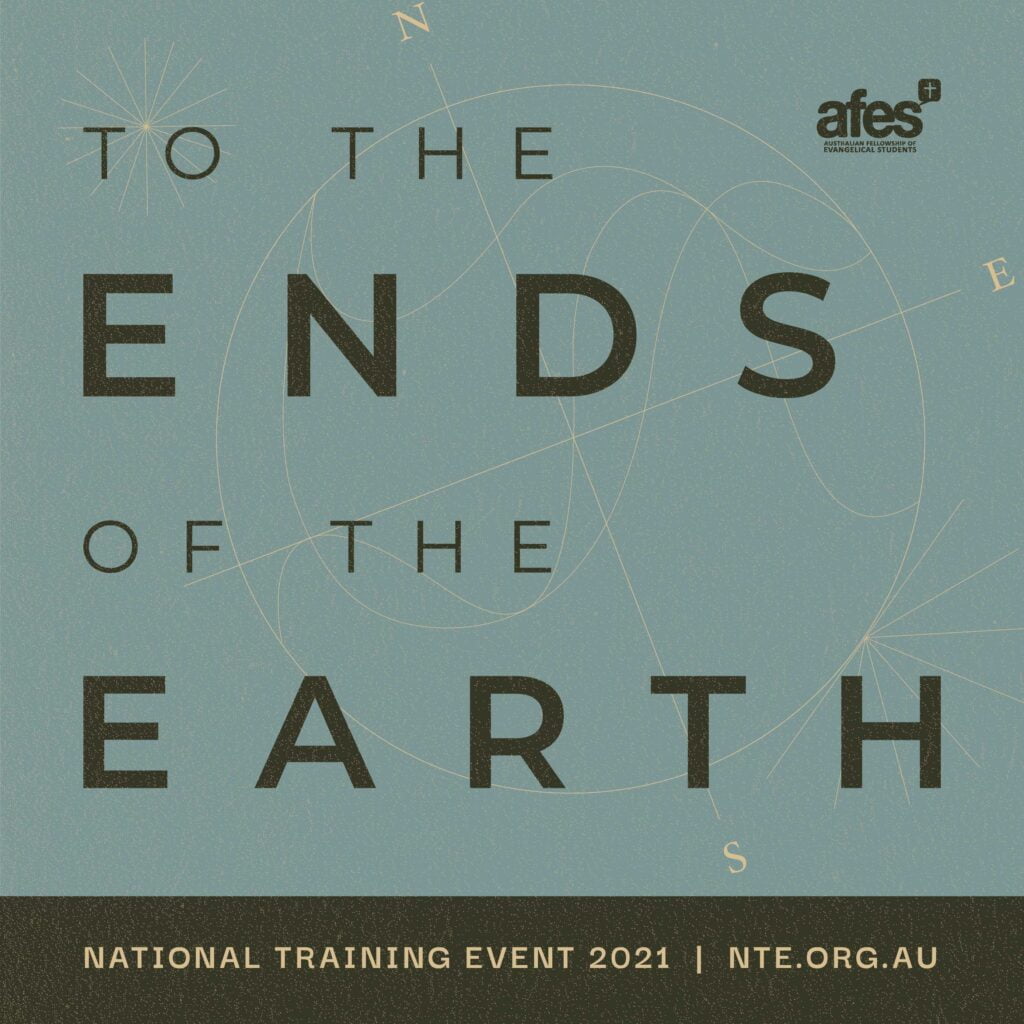 NTE is a great opportunity to lift our eyes to the nations, to God's mission field, and to gather in person too!
Sign up for NTE, in two easy steps:
Rego closes on Wednesday 10th November at 8:59am!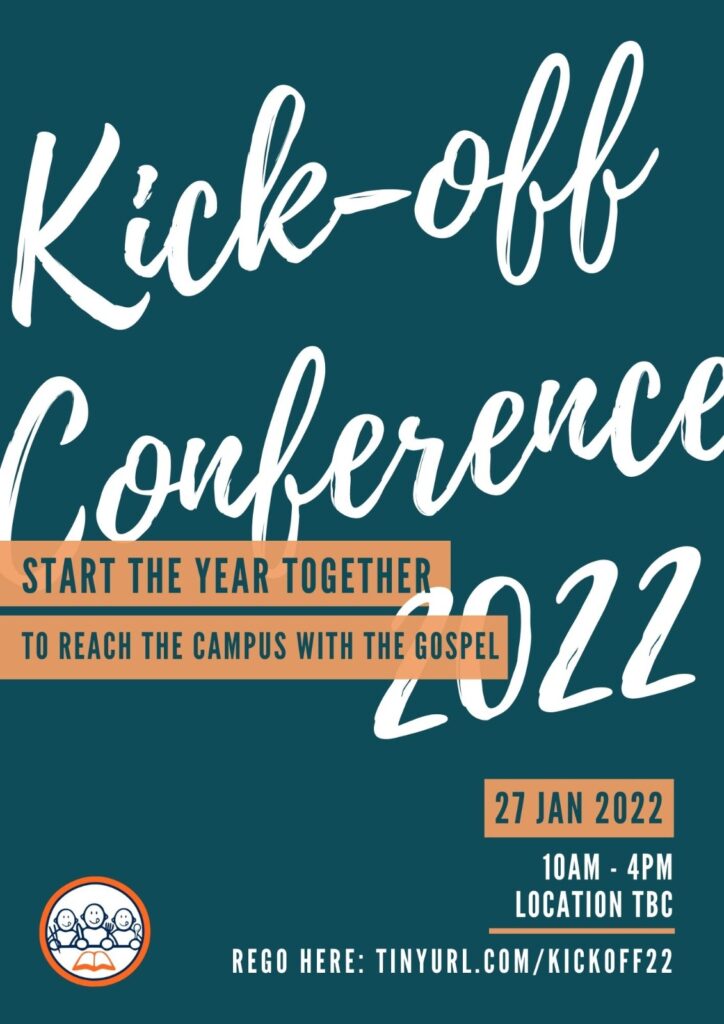 Kick-off conference is a great way to start the year together and think about how we can be reaching the UNSW campus with the gospel in 2022! Register here!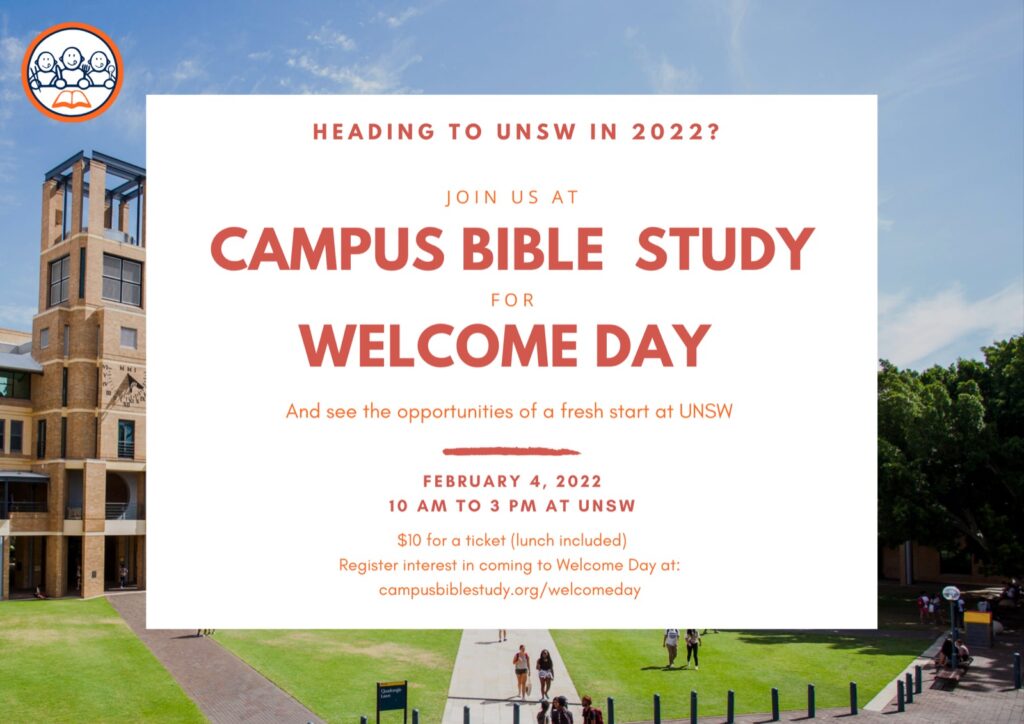 Welcome Day is an opportunity for students who are about to start uni to get connected with Campus Bible Study, and experience a bit of what ministry on campus looks like.
Don't forget to invite anyone you know who's starting uni in 2022 to come along! They can register here: https://campusbiblestudy.org/welcomeday
Lock in the dates so you can help reach the campus and invite first years to come read the Bible with us in 2022. You might want to share why its worth coming to O-week. Register your interest 
here
.