Welcome to Unichurch! We are a group of students and graduates at UNSW who love Jesus and want to grow as Christians during our time at University. 
Each Sunday we meet together for church at 6pm, and during the week we catch up in small groups to study the Bible. Whether you live on campus or nearby, come and join us to learn about Jesus, and what it looks like to live for Him and university and beyond.
Meet others in small groups to read the Bible, share life and pray as we grow together.
Wednesday & Thursday evenings
Read an account of Jesus' life with a couple of others to explore who Jesus is.

Learn to think deeply about God and our world and how we live day-to-day.
Tues 4pm | Ritchie Theatre
Wed 2pm | Old Main Building 149
Small group courses that equip every Christian to live serving their King.
Tues 3pm | Quad Sundial
Wed 3pm | Quad Sundial
Thurs 2pm | Quad Sundial
Each week we meet together on Sunday evenings to read the Bible and hear it explained. It is a great joy to spend time praying together and singing as we learn more about Jesus and what he has done.
Our meetings are casual, but we take God seriously. Stay around for a bite to eat afterwards and join us for dinner nearby. We would love you to join us on Sunday night.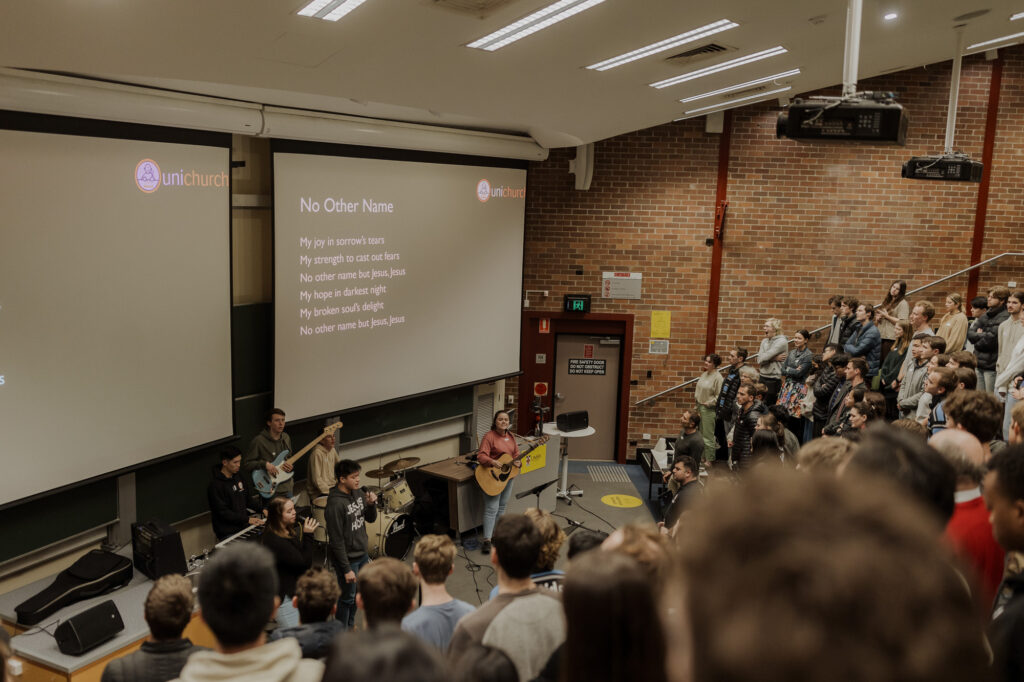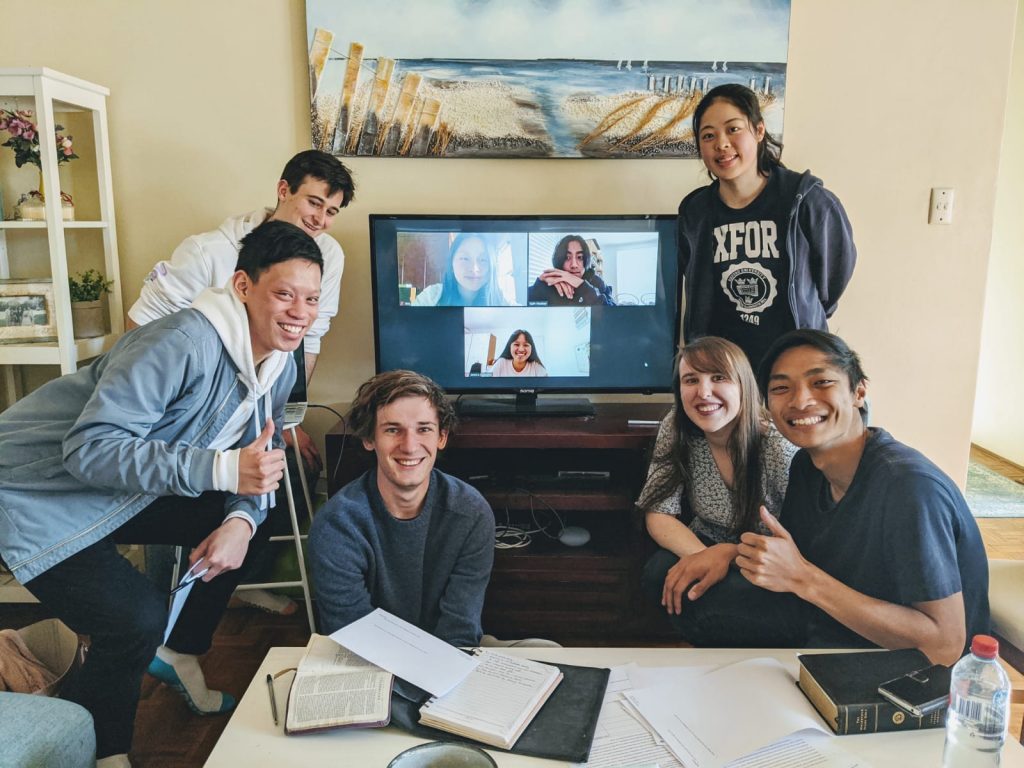 Meeting in small groups is an important part of our community at Unichurch. Each week, groups meet in homes and colleges on Campus to read and study the Bible, to spend time praying, and to share life (and sometimes a meal) together. Not only are they great fun, these groups teach us to read and apply the Bible well and are the foundation for many friendships.
Growth Groups meet on Wednesday and Thursday evenings. Get in touch to find out more or join a group.
Who is Jesus? How can we know? What does it mean to be a 'Christian'? Why would I want to do that?
Bible Triplets are all about two (I know, not technically a triplet!) or three students meeting up regularly to read the Bible and ask big questions together.
If you have questions or aren't sure where to start with reading the Bible, get in touch and we would love to help you!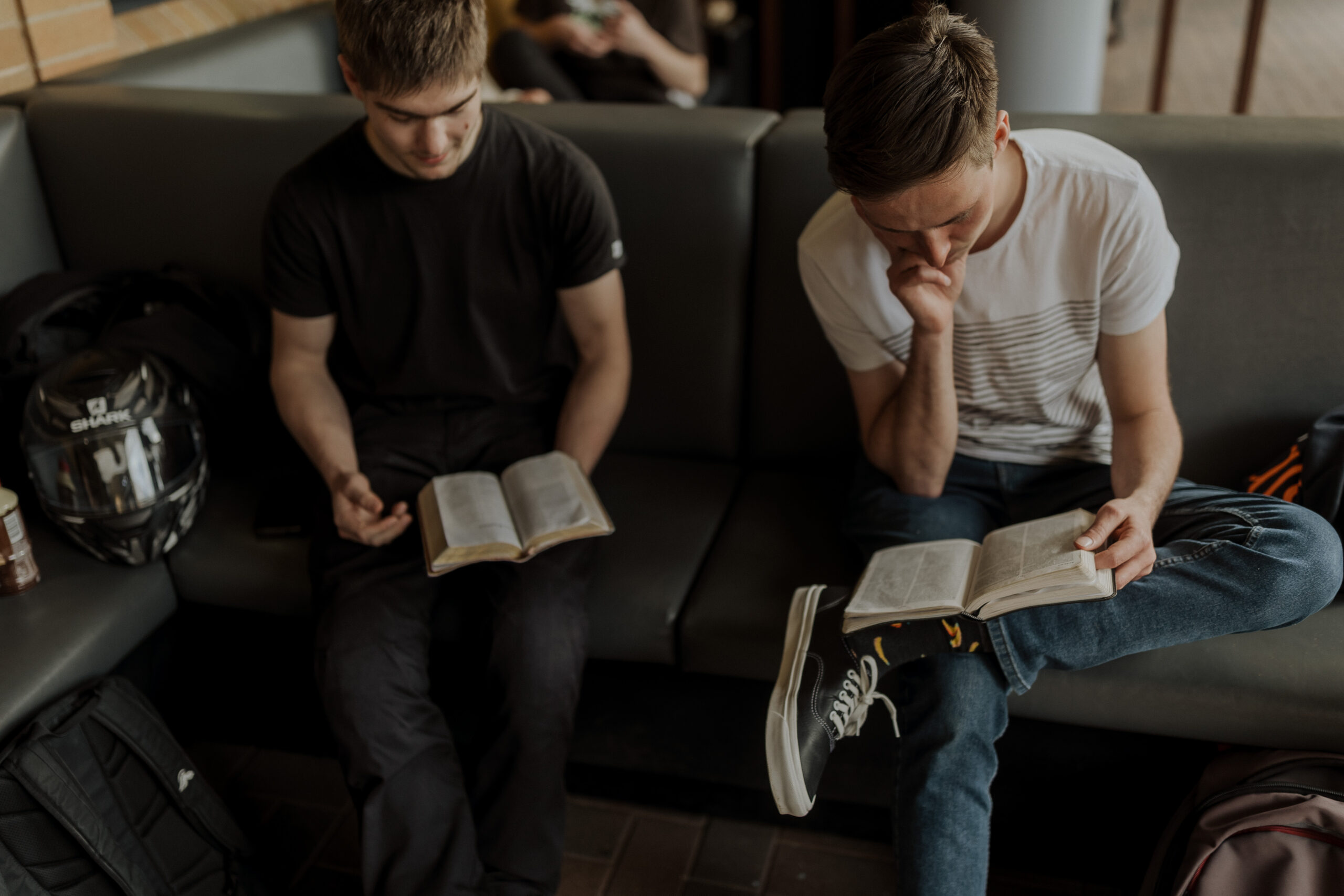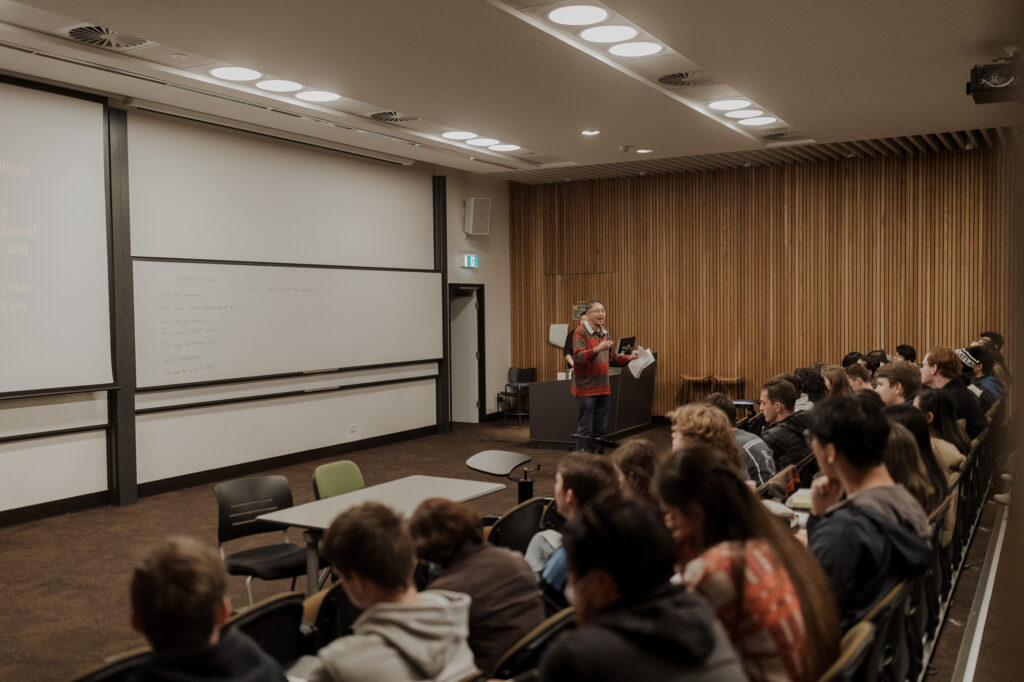 If God has made the world and the Bible tells us how we are to live in the world, theology is all about knowing God truly and learning to view the world with His eyes.
CORE Theology is a fun and engaging weekly seminar that won't let you sit back with indifference. It's a great place to stretch you in your thinking and firm-up your foundation to live rightly in service of God and others!
Because the Christian life is about service, CORE Training is a series of practical small group training courses. They will equip you to know and share what you believe, to read the Bible on your own and with others, to write and lead Bible studies, and much more!
Make the most of your university years to be equipped to serve others well, both now and into the future!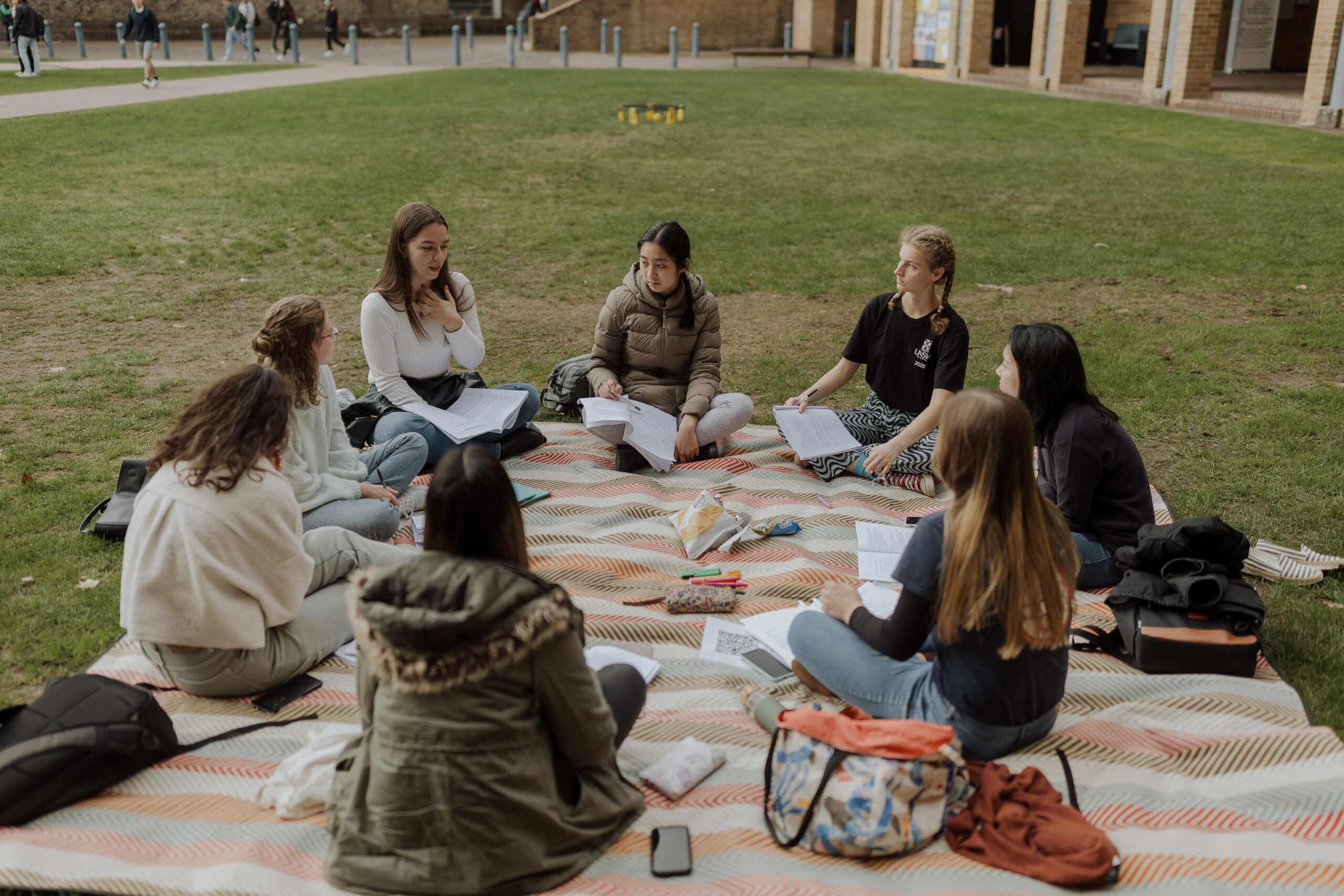 Prayerfully proclaiming the crucified Christ as Lord of all,
we evangelise, teach, train and send each other
as God's servants into all the world.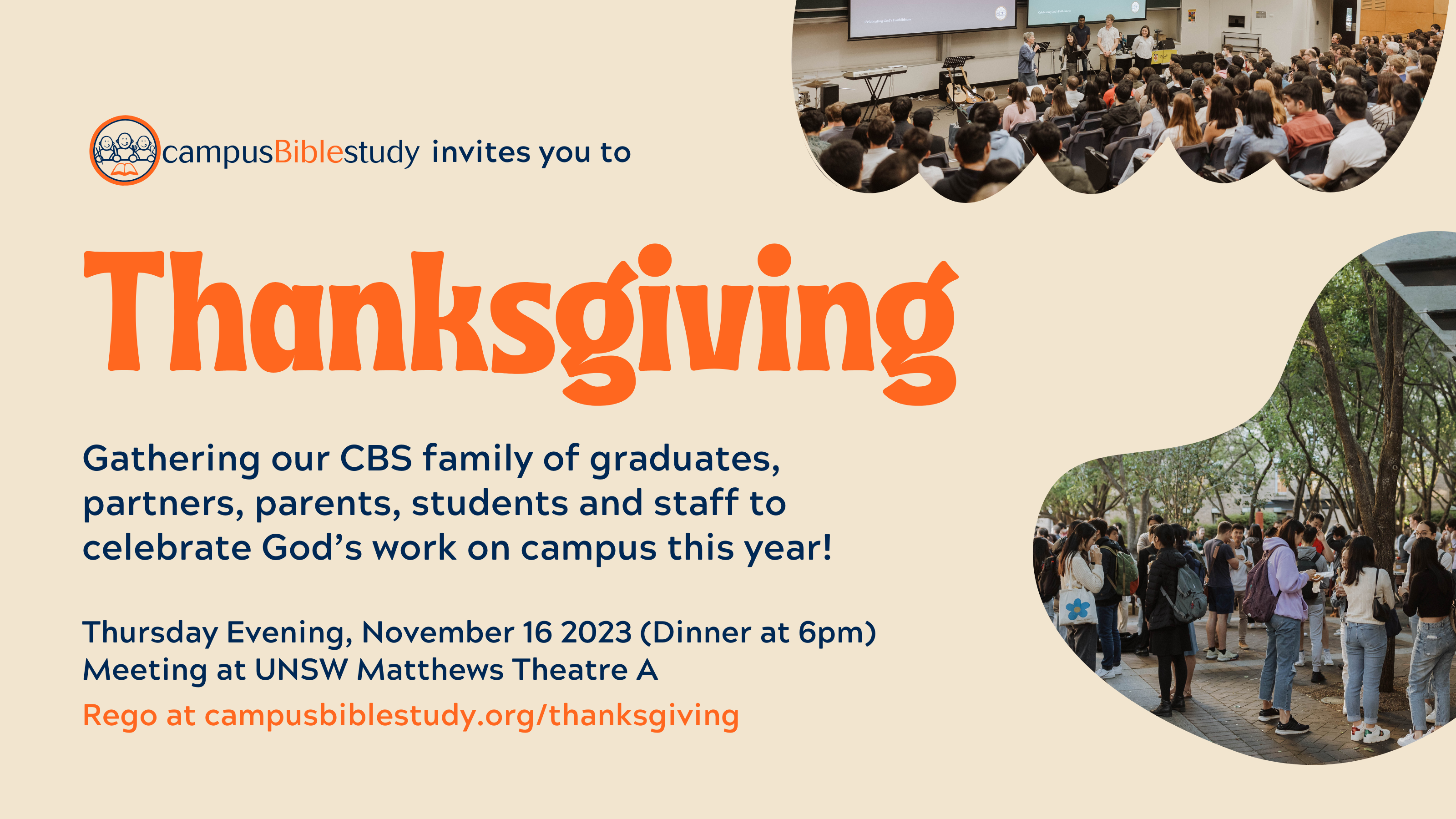 Gathering our CBS family of graduates, partners, parents, students and staff to celebrate God's work on campus this year!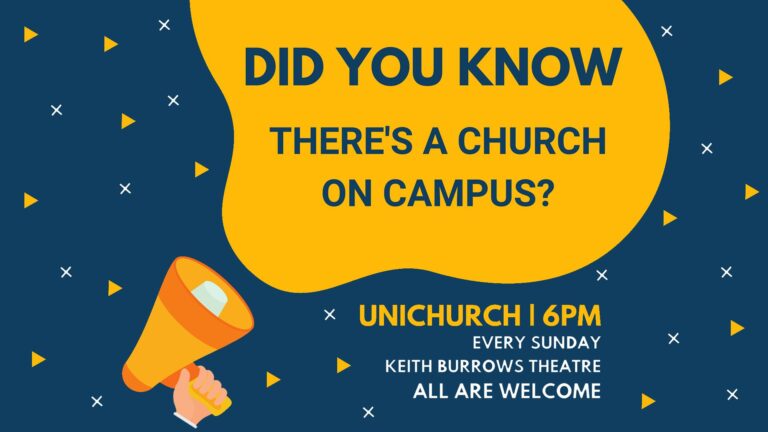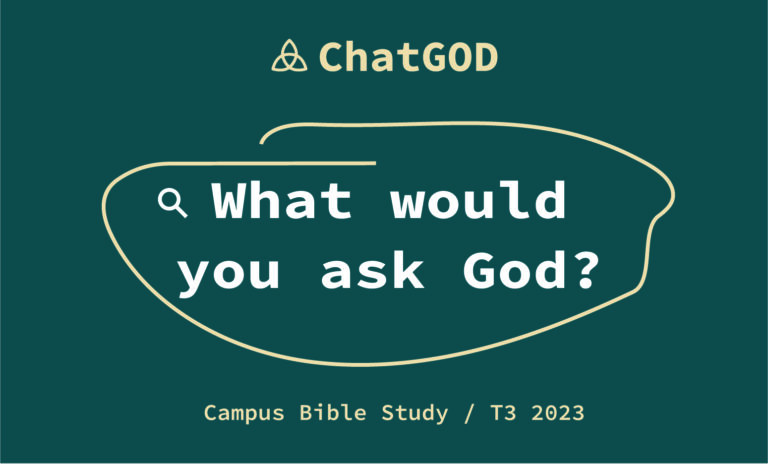 What question would you ask God? Would you like to find out His answer?